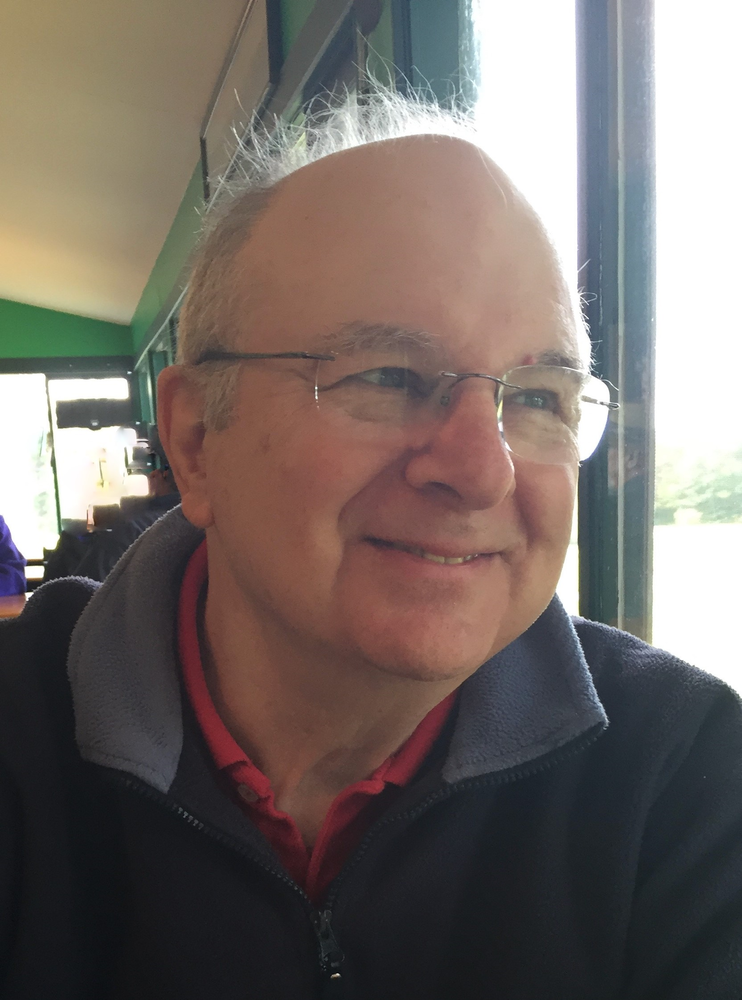 Obituary of Robert Horn Popper, Jr.
Please share a memory of Robert to include in a keepsake book for family and friends.
The family of Robert H. Popper, Jr, of Mountain Lakes, New Jersey is heartbroken to announce his peaceful passing at home surrounded by his wife and children after a long illness.
Raised in Hillside, New Jersey, Bob attended the Pingry School from the first grade through high school graduation. Pingry laid the foundation for Bob's lifelong curiosity, self-discipline, and moral compass. He spent his childhood summers as a camper and counselor at Camp Waganaki in Maine which led to his love for the state's idyllic lakes and woods.
Bob continued to Yale University where he honed his writing by earning his B.A. in English Literature. Bob also lived in France for a year before his graduation where he took art lessons at the Sorbonne and worked for the International Herald Tribune.
As a college graduate amidst the Vietnam War, Bob declined any deferments to volunteer for service instead. During his four years in the Air Force, he was stationed in Vietnam and on Guam as an aircraft maintenance officer before his honorable discharge at the rank of Captain.
While training in Illinois, Bob met his wife Linda Ohrn on a blind date. They married in Moline, Illinois in 1969, then settled in Mountain Lakes, New Jersey. In New Jersey he took over management of J.S. Popper, Inc., a family manufacturing business started by his grandfather. A lifelong autodidact, Bob taught himself engineering after developing an appreciation for mechanical work while supervising aircraft repair during the war. His ingenuity in product design earned him multiple patents as well as a "Top 20 Tool" prize from Motor Magazine for one of his inventions. His drive and discipline also led him to modernize his business by teaching himself computer programming, 3D modeling, and website design when each of these technologies was in its infancy.
Always engaged in creative pursuits, Bob moonlighted as an ad copywriter while in the military then wrote as a hobby for decades. He co-founded his high school alumni newsletter, "The Boys of '61 Bulletin", which he co-edited for the last 30 years of his life with invaluable contributions from his classmates. Bob also wrote "Captain Bob's Suburban Report" for his Mountain Lakes friends and (bravely) shared his own fables with Linda on their second date.
Bob's other interests included drumming for his high school band, The Five Counts, until he was in his 60s and playing piano daily. He also applied his knack for engineering to his backyard by designing and building a two-story treehouse for his children. He took up magic as a boy after visiting Houdini's workshop and kept up "the act" for his kids' birthday parties and to his grandsons' general delight. Bob affectionately illustrated original Christmas cards, birth announcements, and custom drawings for friends and family. An avid photographer, his family decorated their home with their favorites among his collection. Finally, his chess board was a constant fixture in his home.
All of Bob's achievements and pastimes were underpinned by his love for being a father, husband, and later a grandfather. His kindness, decency, and humor also spread in uncountable ways to the extended family and friends he valued and cherished. Many employees spent decades working for him. His retirement, split between Maine and New Jersey, was a steady stream of guests, lunches, reunions he often organized, and phone calls.
Bob was predeceased by his parents and sister: Robert H. Popper, Sr, Phyllis Reiman Popper, and Leslie Popper Hare. He is survived by a brother, his wife of 51 years, Linda Popper; their three children Susan Popper, Jennifer Popper Scramuzzo, and Robert R. Popper, and two grandchildren, Luke and Jack.
A memorial service will be planned for this fall. In lieu of flowers, the family requests donations be made to either the Western Foothills Land Trust of Maine or the New Jersey Highlands Coalition.
Share Your Memory of
Robert
107 Essex Avenue
Boonton, NJ 07005
Richard J. Codey, Owner/Manager, NJ Lic. #3175
Phone: (973)-334-5252