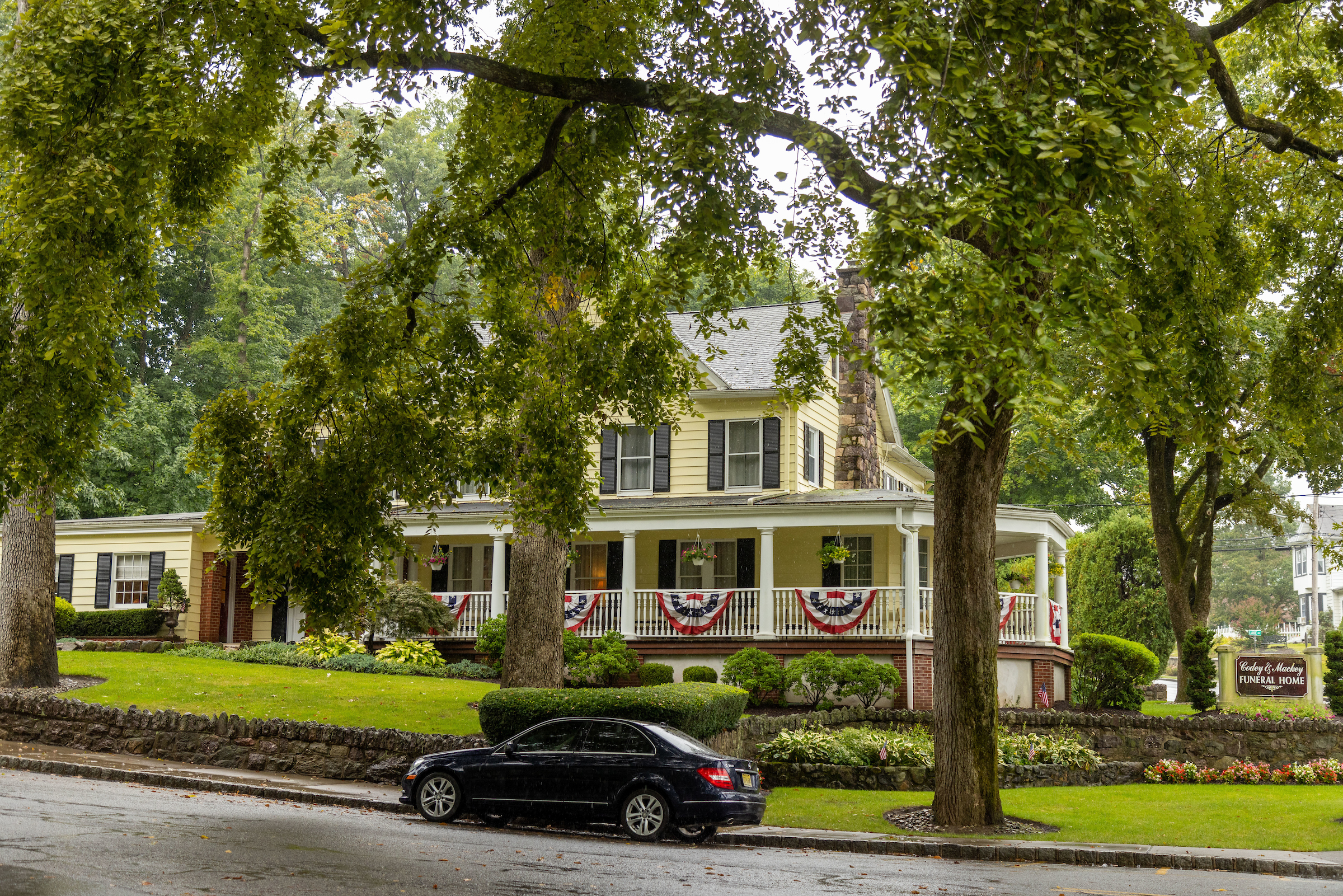 The Codey & Mackey Funeral Home sits at the corner of Essex Avenue and West Main Street in Boonton, New Jersey, across from Grace Lord Park.
Built in 1920, our classic Victorian is surrounded by parking space, with entrances on both Essex and West Main. It's also common for visitors to take advantage of street parking.
To enter the funeral home for services or to meet with our staff, please access the doors where the sidewalk leads you to the beginning of our wraparound porch.