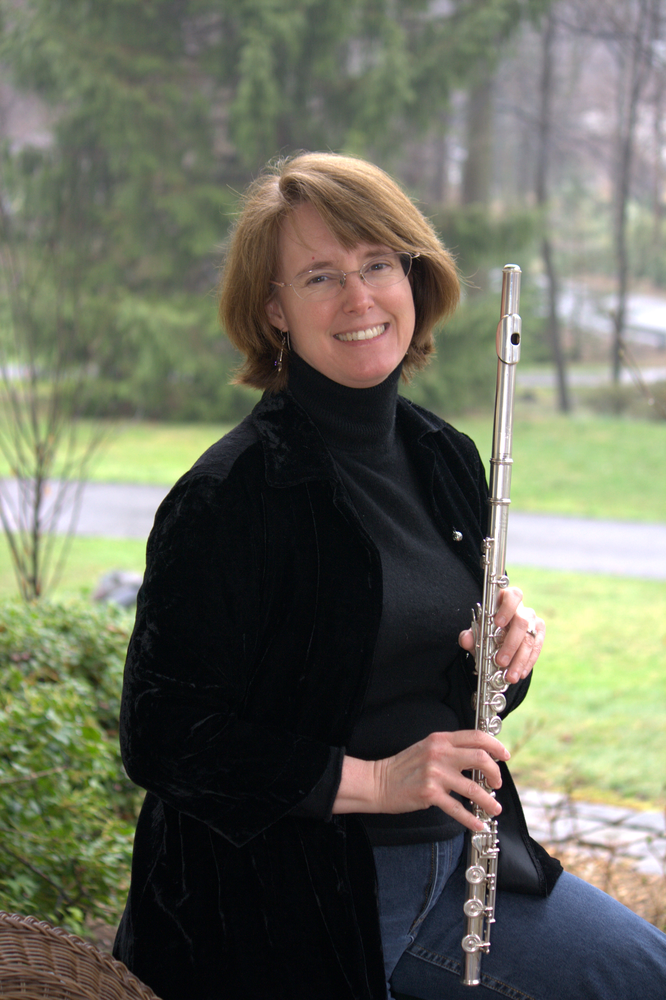 In Memory of
Cathy B. Garrison
1959 - 2016
Obituary of Cathy Garrison
Cathy Garrison, of Mountain Lakes, NJ, passed away peacefully at home on Wednesday, November 23, 2016 with her family by her side.
Cathy was born in Honshu, Japan to Allen and Betty (Roman) Barlow. She spent her early years in Washington DC and most of her adult life was spent in Morris County NJ. She lived in Montville, NJ before moving to Mountain Lakes 22 years ago.
Cathy was a passionate flute teacher and gifted musician. She sang in the Masterwork choir and played the flute with many musical organizations including local orchestras and her flute group Flutatious. She brought her musical skills to St. Peter's church in Mountain Lakes through singing with the choir for 25+ years and leading a youth hand-bell choir. She was a graduate of Lawrence University in Wisconsin with a BA in History and recently completed a second BA in German language from Montclair State University. Cathy loved to travel, spending a few weeks each year in Germany and Austria, backpacking across the countryside and visiting cities to perfect her language skills and follow her passion for history.
Cathy is survived by her beloved husband, John. Her daughter Cindy Donough and her husband, Erik, of Morristown, NJ and her second daughter Leslie Garrison and her husband, Joe Martinez, of Los Gatos, CA. She was a cherished grandmother "Grammy" to both Maggie and Joey. Cathy is also survived by brother, Allen Barlow, his wife Nancy and their son Scott of Budd Lake, NJ as well as her mother Betty Barlow of Hackettstown.
A Memorial Service will be held at St. Peter's Episcopal Church, 215 Boulevard, Mountain Lakes on Monday, November 28, 2016 at 11:00 AM. Arrangements in care of the Codey & Mackey Funeral Home of Boonton, NJ. To share a memory or condolence, please visit www.codeymackeyfh.com.
In lieu of flowers, donations in Cathy's Memory should be directed to:
The St. Peter's Episcopal Church music program at www.stpetersmountainlakes.org 215 Boulevard Mountain Lakes, NJ 07046 (Cathy Garrison Memorials)
The German Dept at Montclair State University, checks can be made to the Montclair Foundation, German Program / Fund 679
The Mental Health Association of Morris County at www.mhamorris.org
107 Essex Avenue
Boonton, NJ 07005
Richard J. Codey, Owner, NJ Lic. #3175 | Garrett C. Jones, Manager, NJ Lic. # 3904
Phone: (973)-334-5252