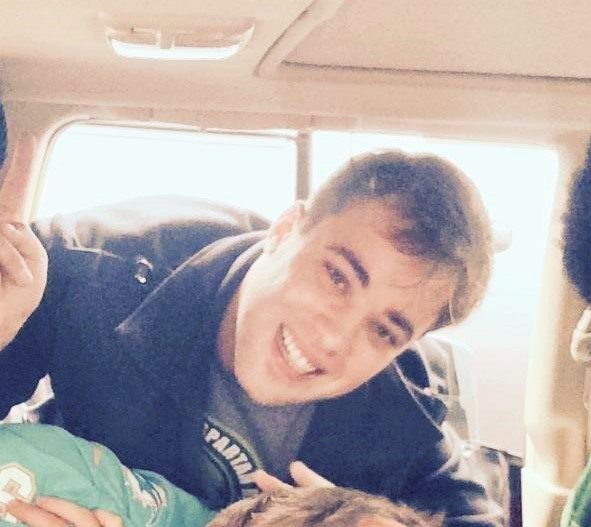 In Memory of
Thomas William Harris
1990 - 2017
Obituary of Thomas Harris
Thomas William Harris, 26, of Dover, NJ, died unexpectedly in an automobile accident on the morning of Monday, January 2, 2017.
Tom was born May 21, 1990 at Saint Clare's Hospital in Denville, NJ to Barton and Lori (Carpenter) Harris. He lived all of his young life in Dover, NJ, attending Dover public schools until his graduation from Dover High School in the spring of 2008. He would continued his education at the County College of Morris, earning an Associate Degree in Psychology and was currently working towards his bachelor degree in Sociology at Seton Hall University in South Orange, NJ.
While at Dover High School, Tom could always be found amongst his many friends or with his teammates from the variety of sports he participated, with his most beloved, being football. He was the starting offensive Tackle for the 2007 varsity team and remained close friends with those he had played with well after his high school career had ended.
Overtime, Tom started spending more time on the water than on the field as he came to find that he enjoyed spending time on the Delaware River more than anything else. When spring would finally warm water enough, and perhaps more often than not, Tom would be the first one on the river canoeing down through the Delaware Water Gap.
Without a doubt though, Tom was most passionate about the success of the Pittsburgh Steelers. More days were spent wearing a Roethlisberger jersey than any other piece of clothing he owned and is was hard to get him to focus on anything else if the Steelers were playing, no matter how early or late in the day.
Tom enjoyed a large variety of activities however, and found great delight partaking in all of them. He could spend an entire day playing paintball in the woods or grab an N64 controller to prove he was the best. Simply put, Tom enjoyed to enjoy himself. He wanted to have fun, as all of us, do but he never wanted to have it alone. He wanted to share the joy that he felt with those he loved and would go to great ends to disperse it.
He had worked at FedEx in Dover for several years and more recently as a security guard with US Security Associates in Madison, NJ. As most things that Tom enjoyed, he was very loyal to FedEx while he worked there and we'd often laugh about his annoyance when certain postal services would bring him packages as they were the competition in his eyes. Ever hardworking, he would frequently work whatever hours were offered to him no matter if the temperature was 110 or if feet of snow tried to prevent him from reaching the building.
Surviving are his loving parents, Lori A. (Carpenter) and Barton R. Harris; devoted brother, Daniel D.; cherished maternal grandparents, William B. and Audrey R. Carpenter; adored aunts, Gail (Jay) Hatfield, Jean (Doug) Hicks and Jane (Mike) Marron; dear uncle, Scott (Kelly) Carpenter; also many cousins. He was predeceased by his paternal grandparents, Arthur and Ruth Harris and his sister, Emily Ann.
Relatives and friends are invited for visitation at the Codey & Mackey Funeral Home, 107 Essex Avenue, Boonton, NJ on Monday, January 9 from 4- 8 pm. A Service Celebrating Tom's life will be held in the Presbyterian Church of Morris Plains, 400 Speedwell Avenue, Morris Plains, NJ on Tuesday, January 10 at 11:00 am. Interment is private. To share a memory or condolence, please visit www.codeymackeyfh.com.
107 Essex Avenue
Boonton, NJ 07005
Richard J. Codey, Owner, NJ Lic. #3175 | Garrett C. Jones, Manager, NJ Lic. # 3904
Phone: (973)-334-5252