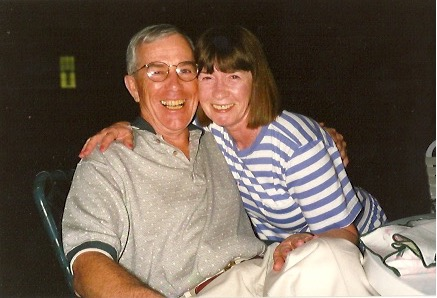 In Memory of
Dolores Mary "Mickey" Kearney
1938 - 2016
Obituary of Dolores Kearney
Dolores "Mickey" Mary Kearney of Denville, NJ, peacefully passed away on Thursday, December 22, 2016 at Compassionate Care Hospice in Dover, NJ. She was 78 years old.
Mickey was born in Far Rockaway, NY to Michael and Winifred Matalavage (Loud). One of three girls, Dolores was raised in Harrison and Kearny, NJ. Dolores graduated from St. Cecelia's High School in 1956. An ambitious and hardworking student who while attending high school worked part time at The Prudential where in 1958 she met her future husband. She married Terence Q. Kearney in 1961 and gave birth to their daughter, Eileen in December of 1962. They lived in North Arlington, NJ before moving to Mountain Lakes, NJ in 1969.
Once in Mountain Lakes she joined the Junior Woman's Club to do charitable work in the community. After several years she became President where she propelled the Mountain Lakes Chapter to Club of the Year. She continued her charitable work with a local charity, Twig 21, which benefited St. Clare's Hospital, The Battered Women's Association of NJ and Visiting Nurses of NJ.
Mickey worked as an administrative assistant to the president of Estee Candy in Parsippany, NJ. When her husband started his computer business in 1979 she assisted him by running the office, handling the accounting and administrative work.
Surviving are her beloved husband, Terence; her devoted daughter and son-in-law, Eileen and Art Muti; loving sisters, Maureen Bell and Patricia McDade; cherished grandchildren, AJ, Elizabeth, John and Dylan.
Visitation will be held in the Codey & Mackey Funeral Home of Boonton, 107 Essex Avenue, Boonton, NJ 07005 on Tuesday, December 27th from 2-4 and 7-9 pm. A Mass of Christian Burial will be celebrated at St. Catherine of Siena R.C. Church, 10 N. Pocono Rd., Mountain Lakes, NJ 07046 on at 10:00 am. The interment is private. To share a memory or extend condolences, please visit www.codeymackeyfh.com.
Flowers will be accepted, however, donations in Mickey's Memory to Compassionate Care Hospice would be appreciated.
107 Essex Avenue
Boonton, NJ 07005
Richard J. Codey, Owner, NJ Lic. #3175 | Garrett C. Jones, Manager, NJ Lic. # 3904
Phone: (973)-334-5252