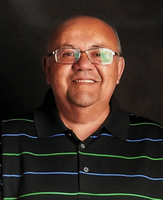 Luis Cavassa Arias
Luis Cavassa Arias, 77, of Boonton, NJ passed away on Sunday, November 14, 2021.
Born in Lima, Peru, Luis was a computer engineer at IBM. He was well known in town and had many friends. Luis was a big fan of the Yankees and Real Madrid. He enjoyed spending time with his family and friends.
Luis is survived by his wife, Rosa; his children, Carmen, Luis, Carlos, Maria and Monica; his nine grandchildren, Anthony, Carolyn, Debra, Rex, Dan, Ken, Christian, Jack and Kurt; his siblings and many nieces and nephews.
Services are private.