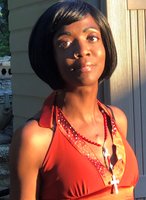 Eva Adassa Byfield
Eva A. Byfield, 32, passed away on Dec. 1, 2020, followed by her mother, Avis M. Byfield, 59, on Dec. 15, 2020, both of Dover, NJ, from Covid-19.
Eva was born in Denville to Winston and Avis (Hudson) Byfield and raised in Dover.
Eva leaves behind her father, Winston, Sr.; sister, Hephzibah; brother, Winston Jr.; and many friends and relatives.
Visitation is Tuesday, January 19, 2021, 10:00AM to 1:00PM at Codey and Mackey Funeral Home, Boonton. Burial to follow at 2:00PM at Locust Hill Cemetery, Dover.