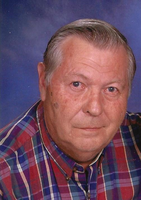 Donald Coe
Donald Coe, 78, of Parsippany, NJ, peacefully passed away on Wednesday, November 6, 2019.
Born in Paterson, NJ to Archibald and Louise Coe, Don lived in Haledon, NJ, married the love of his life, Gail Carol Vernooy, and together they moved to Parsippany in 1966.
Don's career spanned many years in management with NJ Bell and AT&T.
He is survived by his beloved wife of 55 years, Gail Carol Coe, devoted children, Robin Lynn Hanna and Daniel Lawrence Coe, son in law, Michael J. Hanna, grandchildren, Connor and Morgan Hanna and Antonio and Tristano Coe.
A Memorial Service will be held on Saturday, February 8, 2020 at 12 o'clock pm at the First Presbyterian Church, 513 Birch Street, Boonton, NJ 07005. Please visit codeymackeyfh.com to share a condolence or a memory with the family.
In lieu of flowers, donations can be made to the American Cancer Society, PO Box 22718, Oklahoma City, OK 73123-1718