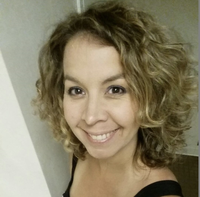 NikkiAnne Wallace
NikkiAnne Wallace, 47, of Boonton, NJ, sadly passed away at home on the evening of Saturday, August 10, 2019.
Born in Passaic, NJ to Thomas and Joyce (Cannarozzi) Boylan, Nikki was raised in Passaic along with her two brothers. She earned a bachelor degree from Montclair State University and worked in several real estate office management positions at Cushman & Wakefield and Lester M. Entin Associates. She also worked in management with Costco for 12 years to round out her extensive career.
For a long time Nikki enjoyed life, she was loving, caring and giving – she had the gift of an "old soul"
Nikki had many "happy places" including the Jersey Shore, especially Spring Lake, singing karaoke with friends, and being a support to those suffering from Lyme Disease.
Surviving are her beloved husband, William; loving parents, Thomas and Joyce Boylan; loving brothers and their wives, Thomas and Gina Cannarozzi and Gregory and Joanna Boylan; cherished niece, Jessica and nephew, TJ: most special was her faithful companion, Hailey.
Relatives and friends are invited for a visitation at the Codey & Mackey Funeral Home,107 Essex Avenue, Boonton, NJ on Thursday, August 15th from 2-4 & 6-8 pm. A Liturgy for a Mass of Christian Burial will be offered at Our Lady of Mt. Carmel R.C. Church, 910 Birch Street, Boonton, NJ on Friday, August 16th at 10:00 am. The interment is private.