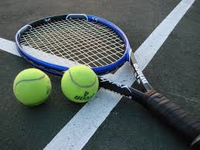 James Lawrence "Jim" Henschel
Jim Henschel of Boonton, peacefully passed away on Friday, February 23, 2018. He died as he lived, everyone's friend, giving of himself to the NJ Sharing Network to help others.
Born and raised in San Diego, CA. Jim was the son of Jean (Harmon) and the late Arthur Henschel, II. He grew up surfing and playing tennis. Jim met his wife, Debbie, when they worked for Marriot in Philadelphia. Soon after they moved to Boonton where they raised their family.
For many years Jim owned and operated of Prime Time Delicatessen in Boonton and Denville.
He enjoyed sharing a meal with his family and friends at home as well as St. John's Church. He loved tennis, played at the Knoll Country Club with his friend, Jack, up until this past Saturday!
Surviving are his wife, Debbie; children, Noah, Ashley (Brian) Kerian and Charles; grandchildren, Sean, Harley and Jake; mother, Jean (Harmon); brother, Arthur, III; mother-in-law, Thelma Monnie; brother-in-law, Donald Monnie; sister-in-law, Vicki Wise; his best friends, Carl Sparano and Rick Vero.
Jim's life will be celebrated at St. John's Episcopal Church, 226 Cornelia Street in Boonton beginning with visitation on Sunday, February 25 from 2-4 pm followed by the Rite of Christian Burial on Monday, February 26th at 10:00 am with a repast to follow in Parish Hall. The interment will be private at Greenwood Cemetery in Boonton where he will be laid to rest next to his son, Shannon. To share a memory or condolence, please visit www.codeymackeyfh.com.
In lieu of flowers, donations in Jim's memory to the Montville Animal Shelter, NJ Sharing Network (sharingnetwork@donatelife.org) or to St. John's would be deeply appreciated.